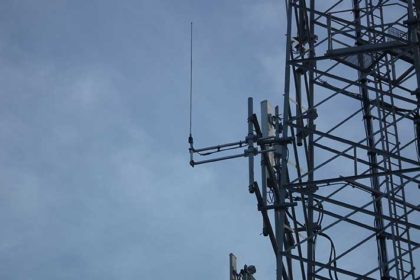 If you're a regular reader of Land Mobile you might have caught a recent article on radio maintenance which features comment from our very own Barend Gildenhuys, technical director at Simoco Group.
With modern two-way networks more robust than ever the article discusses how much maintenance is required given the latest technology is so reliable.  It points to the wide range of advice available for radio network managers, including information on radio site engineering from ETSI and the Federation of Communications Services (FCS).
The key theme of the piece is that radio maintenance cannot be ignored. One of the main concerns is typically that because you might be covering a large geographical area, you're vulnerable to hardware failure. That's why preventative maintenance and regular inspections are important.
Barend says: "A lot of our maintenance activity is going to the site and checking that equipment performs like it did before. This means firing up your base stations, checking transmit power, receiver sensitivity, whether your deviation is still in spec, and frequency errors. We sweep antennas and measure return loss and so forth."
In fact, maintenance needs are unlikely to change that much as systems get larger, and Barend commented: "With the prevalence of more shared sites, more equipment, and more frequency bands on the same site we typically now upgrade coaxial cable to double screened cable or even cable with a solid outer conductor to reduce interference and intermodulation."
In terms of dangers, weather is often talked of as a key threat to network integrity. RF hardware can be damaged with heat and water ingress into cables or ultraviolet radiation causes cable insulation to come off, which then leads to corrosion. Then there's unpredictable physical damage and Barend cites an example of "a vehicle that collides with and damages a distributed leaky feed inside a tunnel".
Maintenance agreements will depend not only on the needs of the network but also on its function on the budgets available. It can be offered at different levels but a typical contract would cover the infrastructure plus portable and mobile units.
The article goes on to talk about a number of key issues and challenges for the industry such as how remote monitoring can reduce the number of site visits, and the implications for maintenance of our increasing dependence on complex software.
To read the full article, visit here.