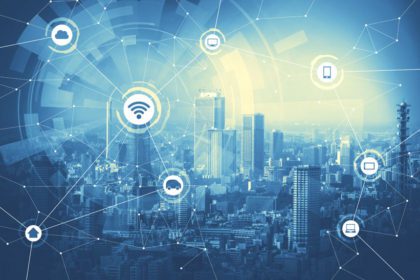 The LTE era moved a little closer this month, with the first interoperability tests for mission-critical LTE scheduled to take place at the ETSI headquarters in France.
What does this mean in practice? LTE stands for Long Term Evolution. It's a next generation standard for mobile communications, the latest iteration of an evolution that started with the analogue 1G standard in the 1980s. LTE increases both the speed and latency of wireless communications, which in turn increases reliability, clarity and mobility, with the opportunity to add more data-rich applications to communications networks.
ETSI – the European Telecommunications Standards Institute, of which Simoco Wireless Solutions is a member – plans to run tests on 'mission critical push to talk (MCPTT) products and services' – which essentially means the radio communications equipment used in high-stakes environments. Testing their interoperability means establishing how well they interact along the entire, joined-up communications chain, not just independently. Such interaction is, of course, the key to reliable communications.
Rewards and restrictions
As we've explained in previous blogs and whitepapers, the potential rewards for organisations deploying the LTE standard are impressive. By sending and receiving data more rapidly than existing networks, LTE infrastructures can speed up communications. This can help emergency services and incident response teams work more quickly, and drive process efficiencies in almost all organisations. LTE can also increase mobile capacity, powering remote and flexible workforces, and enabling organisations to add more applications and services to existing networks.
All this sounds great. But, as we know, for mission-critical communications networks, reliability and integrity must always come first. It is more important for base communications to be clear and always-on than for them to be layered with additional applications.
And here there are still some restrictions for organisations deploying LTE equipment. Remember, even 3G is not yet a ubiquitous standard, so 4G certainly isn't available in all areas. Remote rural locations in particular may still be very unsuitable for communications networks deploying LTE equipment.
Then there are the cost implications. Public LTE networks come with coverage issues, but the alternative of building private LTE networks can be expensive, depending on the organisation or project in question.
The mission-critical mix
This combination of risk and reward means that organisations transitioning towards LTE technology need to carefully integrate it into their existing communications networks, leaving themselves able to provide mission-critical coverage when LTE coverage is not available. It is also essential to be able to migrate to LTE in a smooth way, ensuring reliability at all times. It's a delicate balancing act, which needs to take account of the precise technologies currently being deployed.
It is important to remember that the evolution of radio communications standards is not a series of discrete stages. As a new standard evolves, all elements of telecommunications do not automatically switch over, and older technologies do not automatically become obsolete and get withdrawn.
Rather, older technologies gradually decline, and organisations slowly shift as their infrastructures require upgrades or replacements.
These tests are an exciting next step in the move towards the LTE era. But, like any aspect of telecommunications evolution, it is a process fraught with stops, starts and overlaps.
Looking to access to validity of LTE for your organisation? Contact Simoco Wireless Solutions today