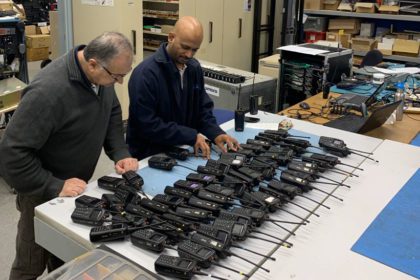 Last month saw the annual motor sport event Mudbash run by the Rover Section of Scouts Australia held on the Queen's birthday weekend which fell on Friday the 7th of June until Monday the 10th of June 2019 and combines CAMS supported motor sport, general activities and camping. The event which saw its 47th anniversary attracted over 1500 participants and visitors.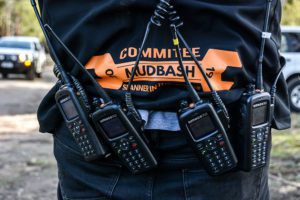 The Mudbash Open Day remains an extremely prominent feature on the Victorian Scout Calendar. Activities and events improve year to year, and the event as a whole is a valuable recruiting tool for the section. The event is organised and managed by a committee of around 30 Rovers, elected into their position at the annual AGM. Any 18 – 25 year old member of the Rover Section can be nominated for a position on the committee. Although there is a lot of work involved in getting an event like Mudbash up and running, it is one of the most rewarding experiences a Rovering career can offer.
Simoco Wireless Solutions were proud to provide the Mudbash team a radio network solution to support the operational logistics of the event. Our very own engineers Tom Kontaxis and Vinal Ram worked hard to organise and configure over a 100 radios for the scouts event. We look forward in supporting future scout events.