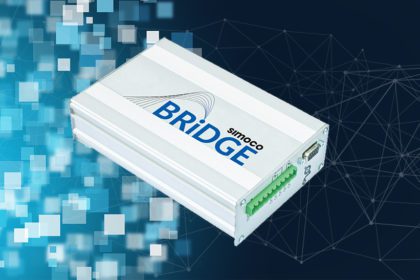 The evolution of the Internet of Things (IoT) era has opened up to enormous capabilities for traditional radio communication networks to converge with rich data applications and digital communication channels such as email to be seamlessly integrated with traditional voice.
What is the IoT?
The Internet of things is a huge and rapidly growing ecosystem resulting from the embedding of IP connectivity in ordinary devices or "things". These devices can communicate and interact with others over the Internet, and can be remotely monitored and controlled. The broad aim is to capture previously untapped data from across this infrastructure and to turn this data into tangible insights and actions, some of which may be automated in nature.
Why introduce IoT connectivity to your radio network?
IP-based applications are enormously diverse. However, one area of great potential is the Internet of Things (IoT). Most organisations deploying IoT technology do so in order to make smarter use of data, in introduce levels of automation to key processes, communicate more efficiently and ultimately build a more streamlined organisation.
Adding Internet connectivity to an existing radio provides a truly unified communications infrastructure where multiple communication channels and information sources are transmitted across the same network and same devices.
Incorporating Internet connectivity to their communications networks enables organisations to harness voice and data in tandem, driving a massive range of operational insights and efficiencies.
The Simoco Bridge is easily customisable and making changes is quick and economic. It easily deployable and scalable reduces space and cost.
By adding the Simoco Bridge to your radio network it allows staff to respond quickly and efficiently when alarms that are triggered and ensures the safety of all users on the port.
Allows improvement in communications with non-radio users for example pagers and mobile phone devices.
Text messaging to and from cellular telephones via a USB GSM dongle
Email exchange using SMTP and POP
Improved worker safety – lone worker allows you to check users who may be in an environment that requires monitoring. Users can set their own check-up time, allowing the Bridge to make sure they are safe. Our implementation of lone worker is BS8484 compliant.
Application builder – the advanced application builder provides a set of powerful tools to create and edit workflows, allowing you to convert your requirements into the perfect working solutions.
For a list of all the features of the Simoco Bridge, visit the brochure here.
Example scenarios of deployment
Fire alarm panels
The typical use case for the Simoco Bridge is integration with fire alarm systems in conjunction with a radio system. The Bridge processes the fire alarm events, and selectivity sends messages as text messages to the radios. Fire alarm messages can be processed by the Bridge, and decisions made about where messages are sent, for example faults may go to the on-site maintenance team and fire alarms to all staff.
Weather alerts
A number of organisations need to make decisions based on the weather. For instance in the event of wind speed picking up, staff will need to be warned if conditions become unsafe.
Connecting to various touch points
The Simoco Bridge is not limited to fire alarm panels and radios. In fact it can communicate with intruder alarms, BMS systems, nurse call systems, LED signs, mobile phone SMS messaging, Email, telephone systems and much more!
Simoco Wireless Solutions your IoT partner
Simoco Bridge is an IoT gateway that connects to existing radio systems and forms a gateway to an internet based service.  In turn, this enables a wide range of additional functionality to be incorporated in a standard radio network, enabling a unified approach to communications.
Contact Simoco Wireless Solutions to discuss how the Simoco Bridge can transform you radio network with advance IoT connectivity.