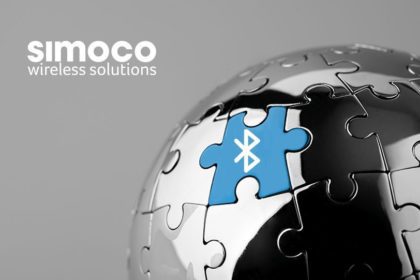 Bluetooth has been viewed by many as a convenient way to listen to music and connect your mobile phone to the car audio system. Bluetooth was seen by many sectors as a consumer technology. The rise of IoT technology increases the usage of Bluetooth with it soon becoming the primary connectivity to over 60% of wireless IoT devices. Where mobility is needed Bluetooth has the ideal connection for sensors and IoT devices out in the field, where distances for wireless connections can be more than a kilometre rather than measured in a few feet. The case for asset tracking and large-scale sensor networks makes the use of Bluetooth across industrial spaces compelling, this combined with Bluetooth Low Energy (BLE) provides convincing connectivity solutions for IoT devices of all sizes.
It's interesting that most IoT router hub manufacturers whose markets are focused on mobile connectivity do not address Bluetooth connectivity. Many of these companies have emerged from the traditional IP switch and router manufacturing and have branched out to leverage the mobile connectivity market. Their focus has been on LTE, Wi-Fi and Ethernet connections and Bluetooth has largely been ignored, perhaps because it is seen as a consumer product. However, with the swell in IoT devices and the adoption of BLE as the principal connection, many of these mobile routers seem to have missed a trick.
However, in Simoco's Velocity EC-800 series, Bluetooth has been front and centre as a vital part of the connectivity story in the device's development. Simoco has created Velocity from a very different starting position than most of the mobile router manufacturers they focused on the principles of aggregating diverse endpoints and imbuing the device with logical intelligence, to provide focused output rather than transmitting all data, much of which is spurious to needs. By providing edge intelligence, Velocity can reduce data costs and concentrate on the information that is required. It focuses on data streams and encompassing diverse endpoints is certainly the future for mobile IoT computing.
If you want to know more about how Simoco Wireless Solutions can keep your organisation moving, click the link to download our Velocity brochure: https://bit.ly/3kGgFbF 
If you would like to make an appointment to discuss your challenges, please contact us on the link below, and we will be pleased to call you for an initial chat. We offer personal service, advice and practical experience to deliver what you need on time and to budget: https://bit.ly/3FlXuxb