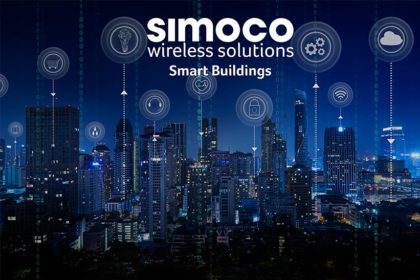 What are smart buildings?
Smart technology might appear to be a fairly new term for most people, but it can be traced back to 1966 when the very first home automation platform was invented by Jim Sutherland and named Echo lV. The device was capable of storing recipes, relaying messages, turning appliances on and off and controlling the temperature of the building.
However, it wasn't until the early 2000s that different smart technologies began to emerge and become slowly integrated into homes and offices. As affordability improved, smart automation became the 'in' thing, with convenience and controllability at its core. This has changed over time as people's needs changed to become more efficient and reduce expenditure.
Smart technology is all about control and automation. It means there is control over the indoor environment, and the various functions of the building, with many of those functions able to be automated and collected for insightful data that reveals trends and patterns.
These trends and patterns can be put to use in optimising the operational aspects of the building, such as security, meeting room and workspace bookings as well as various elements of the building's indoor environment, including air quality, temperature and lighting.
How does a smart building work?
Velocity a revolutionary IoT and edge computing device can use IoT connected sensors that are placed strategically around the building. They monitor a range of parameters, from the efficiency of appliances and machinery to indoor air quality, occupancy levels and energy consumption.
Sensors can detect and relay anything from unusual sounds coming from appliances that may signify the need for servicing or maintenance, to drops in temperature or natural light, increases in airborne pollutants, or unbalanced indoor humidity levels.
A dashboard which collates all the data from Velocity in real-time providing building managers a high-level view, from the current temperature in a given environment and whether this needs regulating, the number of occupants in a given space and if lighting or heating needs to change accordingly and much more.
Why should I be interested in smart building technology?
If you are a developer or landlord, the appeal of the smart building and its ability to save organisations money and reduce energy wastage will make it more saleable/rentable. For employers, the benefits of smart buildings are all about attracting and retaining great people courtesy of providing a comfortable working environment, with features, such as worker-controlled lighting and automated meeting room bookings and improving employee engagement.
What can I achieve through smart building technology?
There is much to be achieved by investing in smart building technology. Some of the key benefits include:
Reduce energy bills – by using Velocity produced data to inform decisions that increase efficiency, and by using automated smart features to optimise energy usage and cut wastage.
Maintain productivity –early detection of machinery and appliance failure.
Boost sustainability – by monitoring energy consumption, water usage and indoor air quality and automating functions in order to reduce waste.
Improve workplace comfort – by monitoring indoor air quality, temperature and lighting and allowing individual workers to control their own personal workspace.
Safe working environment – Velocity can integrate into your existing fire alarm systems providing a mechanism to send messages to staff in the event of a fire.
Request a free consultation to discover how our intelligent Velocity technology can help you convert your building into a smart building: https://bit.ly/3TTlePu.
For more information on smart buildings: https://bit.ly/3NaVuMw.