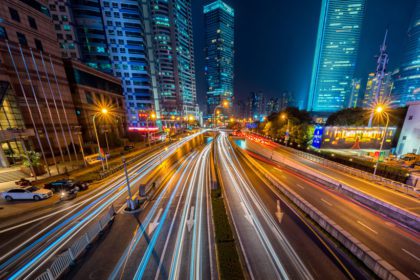 On December 1, UK government electricity and gas regulator Ofgem announced that they would be cutting £20m from the funding available to energy companies in the UK to create and distribute innovations across their networks. The funding pool available to companies for innovation advancements will now be £70m, rather than the previous £90m available.
Ofgem has made the announcement based on an independently commissioned review into the Low Carbon Networks Fund (LCNF). In it, the LCNF found that Distribution Network Operators (DNOs) of the National Grid have made a myriad of important innovations using recent annual rounds of funding, but that there is room for improvement in regards to cost-effectiveness.
The cut represents a continuation of a change of attitude in the industry. The LCNF is designed to help DNOs realise their full potential in regards to supply security at value for money as the UK shifts to a low-carbon economy.
However, while it may seem like an added constraint, the funding cut has the potential to be extremely effective in the long term for energy companies, and for a number of different reasons. Innovation in the energy sector is the foundation of furthering progress in almost every capacity of the industry. However, the cost-effectiveness of said innovations are also of paramount importance to both Ofgem and individual companies and must be considered at all stage.
With this in mind, there are very few pieces of the energy jigsaw puzzle that can deliver such cost-efficiency as those provided by innovations to the communications networks used by DNOs. An example would be our Pulse telemetry solution, provides the ideal replacement of legacy secondary automation networks which may be running on public or unlicensed radio. With Pulse, DNOs are able to keep operating costs in check and reduce the risk of power outages by effectively monitoring and controlling assets from a centralised command centre.
The technology behind the Pulse provides a robust private network which improves reliability, resilience, redundancy and scalability. Because the Pulse solution is a private system there are no ongoing data charges, thus further reducing operating costs associated with public networks.
A reliable communications network provides DNOs with a clear picture of activity across their infrastructure and at any time monitors assets, allowing them to respond to incidents and outages rapidly. This rapid reaction to outages as well as the ability to proactively monitor assets can help DNOs improve its ranking in terms of service delivery and crucially reduce fines associated with poor performance.
Ofgem's cuts may seem like a setback to the energy industry, but in reality any innovation must be capable of delivering significant return on investment for utility providers. By focusing on technologies that can deliver clear benefits, such as reduced operating costs or improved security, the case for investment will only increase and the transition from legacy to new technologies will be seen as a financial opportunity rather than a cumbersome expense.