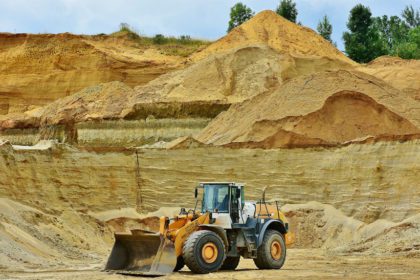 Simoco Wireless Solutions know that communications are the heart of safe and productive operations in remote underground mining environments. Systems architecture and the nature of operations are complex and highly specialised and operators need systems and technologies that can with stand harsh conditions and provide reliable and safe links for their workforces.
With more than 60 years' experience and expertise, Simoco Wireless Solutions is an established expert in unifying divergent,complex and highly specialised technologies, which enable mining companies to take advantage of new communications functionality.
Private and secure unified communications networks also mean that mining companies can monitor and manage their operations across broad areas, including highly constricted and challenging environments.
Being able to react quickly to emergencies and identify potential problems is critical, not just to maintain operations but to safeguard workers in the event of an emergency. We design, build and deliver a broad range of the latest in digital technology, giving mining professionals more functionality to protect workers including features to assist OH&S teams such as Man down and Lone worker, and an ability to provide bespoke solutions for our customers.
These solutions include but not limited to:
Noise Monitors
Blast Alarms
Wireless Transportable Radio PA systems
Call Boxes complete with Radio Intercom
Remotely triggered Voice Announcements
Live weather warnings – Lightening imminent
Environmental monitoring – Dust alerts
Audio Interface Units
Modularised Repeater Stations
Containerised Communications Stations'
Remote monitoring services, alarm and broadcast capabilities limit the threat of shutdown and save lives in emergency scenarios, while new digital solutions, such as Simoco Xd, bring new functionality to increase capacity and integrate a broad range of communication, such as SCADA and telemetry services. By enabling customers to monitor and control critical infrastructure in the mining process, Simoco can reduce outages, accidents, down-time and overall operating costs.
Simoco Wireless Solutions works on all stages of the unified communications journey, from system design and planning, through implementation and delivery of infrastructure projects on a massive scale, to ongoing maintenance and support. We combine manufacturing, systems development and consultancy expertise to offer bespoke voice and data technologies that meet the gruelling needs of mining operators around the World.
Contact Simoco Wireless Solutions today to explore how we can bring efficiencies to your mining operations.