A technological transformation is taking place across the UK's rail network. As discussed in this article on the Network Rail website, a new 'Digital Railway' strategy has officially been launched, taking one of the UK's most iconic forms of transport into a new era. Both trains themselves and the tracks they run on are increasingly being controlled by digital technology, from upgrades from old analogue signals, to digital control of the trains themselves on the likes of the new Crossrail line. As the chief executive of Network Rail has said, this is the biggest technological revolution on the railways since the transition from steam to diesel in the 1960s.
Thursday, 21 December 2017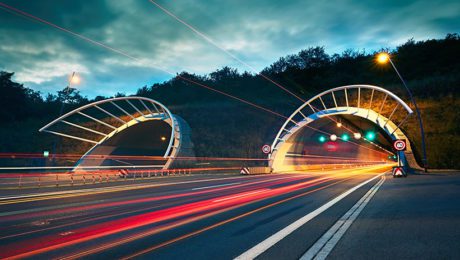 When implementing a unified critical communications network in any environment, there are always issues and challenges to be overcome.  However, when implementing one in a confined space those challenges are augmented, and an entirely new set of difficulties is presented.
Developing a comprehensive communications network that can perform in adverse environments such as road or rail tunnels, or more industrial settings such as mines is not only important to delivering operational success either. Having reliable communications infrastructure in place is a must in order to ensure the safety of any members of staff or the public who may be using the space too. Operators need systems and technologies that can withstand challenging conditions and provide reliable and safe links for those in the confined environment.