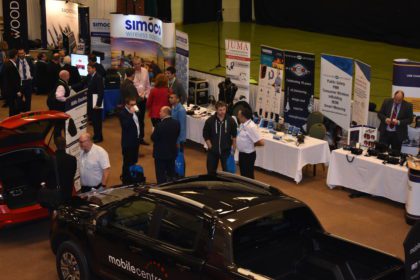 The date is fast approaching for the yearly FCS business radio conference held at the Chateau Impney in Droitwich Spa. This year the date to keep in your diary is Thursday, 14th of November 2019.
The FCS event is a key event in the business radio industry bringing together all the manufacturers, dealers and customers under one roof. It is the only event of its kind in the UK calendar and is the place to be if you are interested in finding out about interesting developments in the radio communication industry.
In addition, the conference will also provide an update to progress being made by Ofcom; to understand what changes are happening in the industry; and to meet speakers providing insightful industry perspectives.
Simoco Wireless Solutions a platinum partner of FCS will be exhibiting at the conference and will be showcasing a range of critical communication solutions to ensure organisations can communicate effectively. This will include Simoco Xd, our flagship DMR technology available in DMR Tier II or DMR Tier III. We will also be discussing how the Simoco Bridge gateway can be used to add a range of additional functionality to a digital mobile radio network as well as Simoco Push, which can integrate into a communication network. The Simoco Push app allows smart phone users the ability to access radio networks, including advanced instant group or individual communications. Users can connect at the push of a button without the use of a physical radio.
We look forward in welcoming our customers and partners to the conference and engaging with them about their future communication requirements. Registering for the event could not be easier, simply visit this website and quote "SIM2" for free entry to the show.
We look forward to seeing you there.
If you have any queries about the event, please contact the FCS team on 020 7186 5432. Alternatively, email fcs@fcs.org.uk.
For more information about FCS, please visit http://www.fcs.org.uk.